RIKEN International Program Associate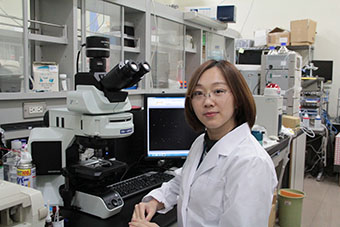 An International Program Associate (IPA) is a non-Japanese doctoral candidate attending a Japanese or overseas graduate school participating in RIKEN's joint graduate school program. IPAs conduct research at RIKEN under the supervision of RIKEN scientists as part of work toward obtaining a PhD. RIKEN's joint graduate school program is based on agreements with a number of Japanese and overseas universities and aims to identify and foster talented young scientists capable of contributing to the advancement of science for the global community.
There will be a research introduction session for prospective students interested in doing research at CBS RIKEN in Japan.
Date: 8:30am, May 14th, 2022 (SGT) on Zoom (Register here). There will be breakout rooms where students can interact directly with CBS RIKEN PIs.
The speakers and detail are: https://cbs2.riken.jp/renkei/en/information.html
Adrian Moore (neuron development, genetics, neuron function, stem cell)
Thomas McHugh (learning, hippocampus, electrophysiology, genetics,, memory)
Aya Ishida (brain development, developmental disorders, synapse, neural network)
Lukas Schmitt (Distributed Cognition, Thalamocortical Interactions, Cognitive Flexibility, Active Inference, Neuropsychiatric Disorders)
Kentaro Miyamoto (decision making, imagination, metacognition, primate, functional neuroimaging)
Masako Tamaki (sleep, learning, memory, brain plasticity, dreaming)
Louis Kang (computation, AI, memory, hippocampus, seizure)
Takuya Isomura (theoretical neuroscience, neural network, learning algorithm, Bayesian inference, free energy principle)
Contact ipa-info [at] riken.jp for more details.