SFN-SG Annual General Meeting 2019
On April 12th, 2019, the Singapore Chapter of the SFN held their Annual General Meeting.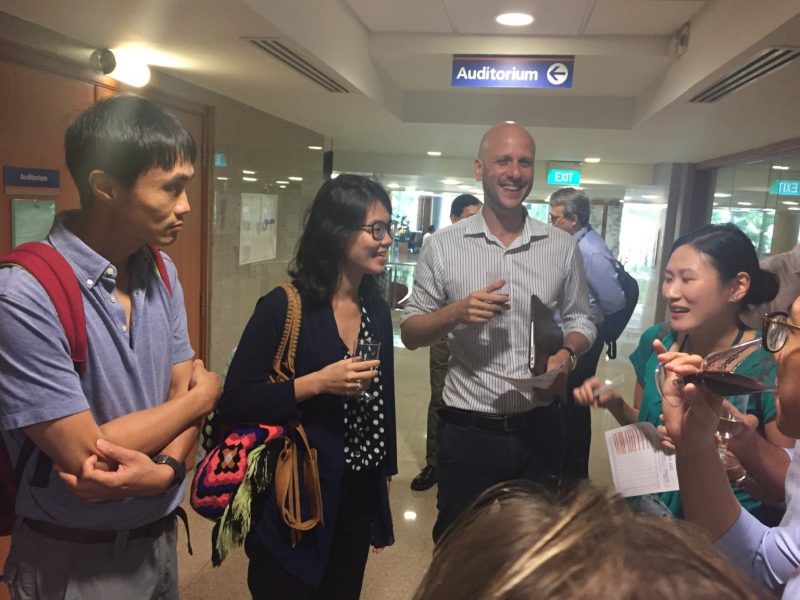 Attendees included:
Jurga Mituzaite
Yasunori Saheki
Camilo Libedinsky
Tayfun Tumkaya
Gavin Dawe
Sherry Aw
Caroline Wee
Thiruma Arumugam
Miwako Ozaki
Julian Lim
James Teng
Deron Herr
Yen Shih Cheng
Hoyan Mohammad
He Tong
Zhang Xian Yuan
Mark Seow
Tan Pin Kwang
Adam Claridge-Chang, President
Zeng Li, Secretary
Helen Zhou, Treasurer
Fu Yu, Events
Sangyu Xu, Membership
Joses Ho, Webmaster
Andrew Tan, Representative for NUS-Physiology
Koh Tong Wey, Representative for TLL
Chia Sook Yoong, Secretary Assistant

Meeting started at 5:00pm: Drs. Hoses HO (Duke-NUS/IMCB), James TENG (Duke-NUS) and Yasunori SAHEKI (LKCSoM-NTU) presented their research findings.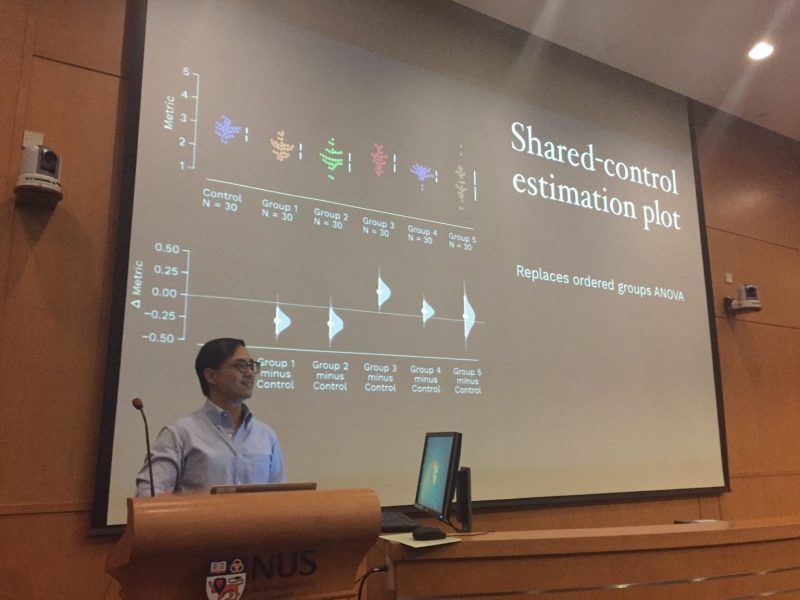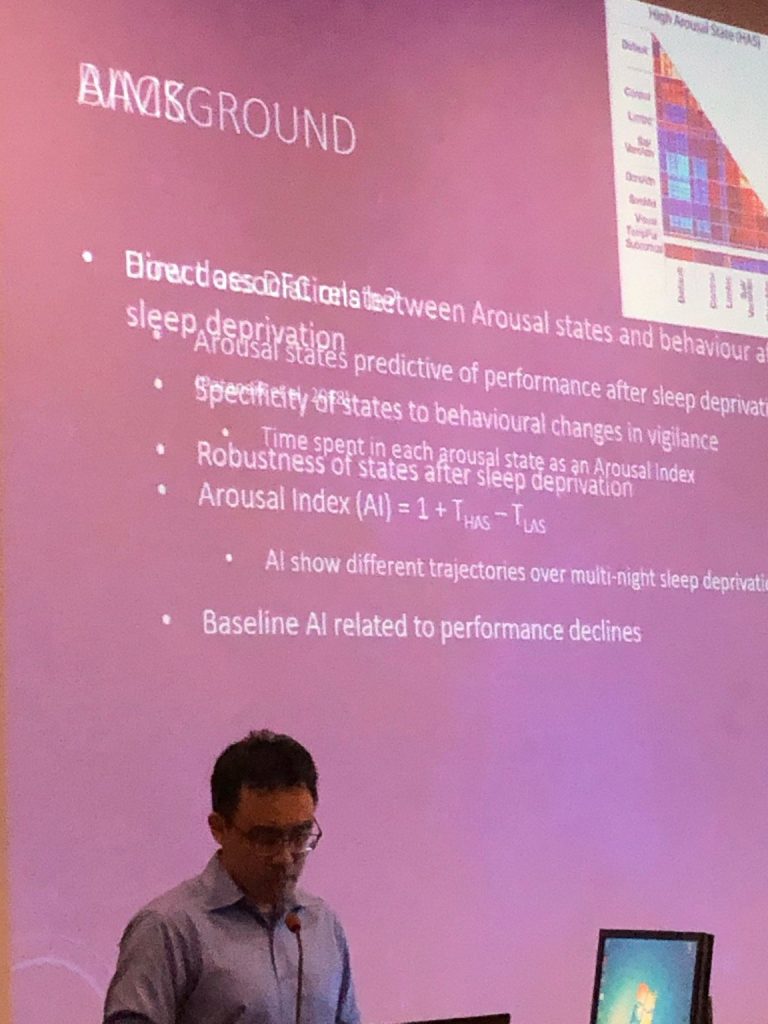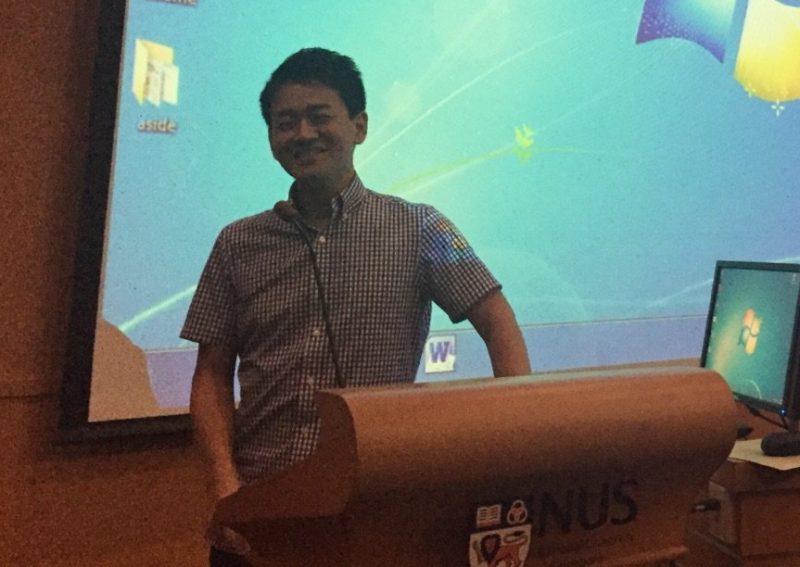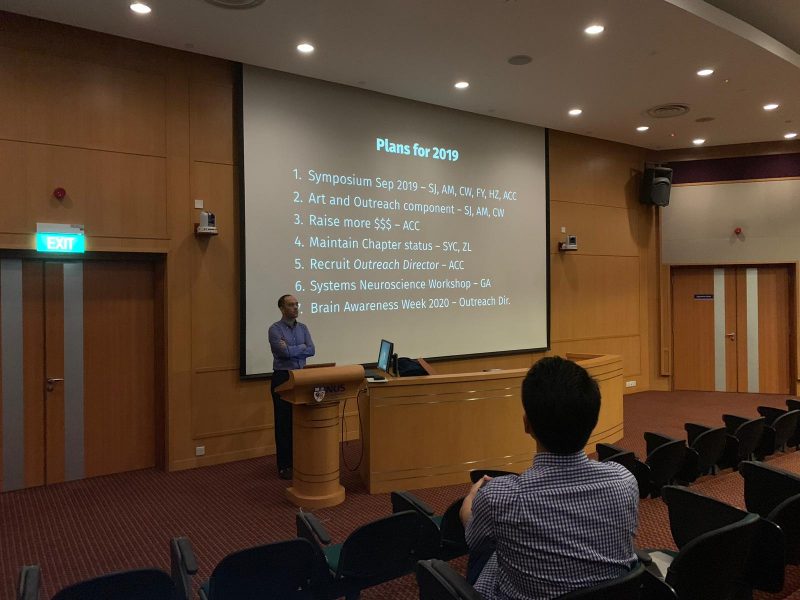 Adam Claridge-Chang Introduced current SfN committee members with their respective roles and representatives from Schools/Institutes
Adam presented to members on the key developments 2018 had achieved by committee members:
Chapter reinstated by Sook Yoong Chia, Zeng Li, Adam Claridge-Chang
Administration moved from Physiology to NBD.
$2500 grant funding from SfN chapters by Adam Claridge-Chang
Website established by Adam Claridge-Chang
Online membership software by Adam Claridge-Chang and Sangyu Xu
Taxes filed by Helen Zhou, AU and Clare Peng
Newletter founded by Sangyu Xu and Egor Ananyev
Adam also presented past year of events committee had organized :

Science Centre outreach by Sangyu Xu and Joses Ho
Mini-symposium by Ajay Mathuru, Joan Sim and Adam Claridge Chang
Poster prizes at NBD retreat
High school neurogenetics outreach by Judy Sng and Mahmoud Pouladi
Symposium planning by Suresh Jesuthasan, Ajay Mathuru, Caroline Wee, Fu Yu, Helen Zhou, Adam Claridge-Chang
Adam presented plans for year 2019 :
Symposium will be held in Sep 2019-organized by Suresh Jesuthasan, Ajay Mathuru, Caroline Wee, Fu Yu, Helen Zhou, Adam Claridge-Chang
Art and Outreach component will be organized by Suresh Jesuthasan, Ajay Mathuru, Caroline Wee
Fund will be raised by Adam Claridge-Chang
Chapter Status will be maintained by Sook Yoong Chia and Zeng Li
Outreach director will be recruited by Adam Claridge-Chang
Systems Neuroscience Workshop will be organized by George Augustine
Brain Awareness Week 2020 will be organized by Outreach director
Thiruma Arumugam pointed out that there will be a Physiology and Healthy aging symposium held on 24-26 September 2019 which will be clashed with SfN-SG symposium. Adam commented that unfortunately it is difficult to communicate all parties for the all talks in Singapore. Adam suggested to forward him the Symposium agenda to see how best to coordinate the meetings/talks.
Helen reminded members to renew SfN-SG membership via online payment
There was no further issue, and the formal meeting ended at 5:30pm. Members socialized over a dinner and wine.